Why Join?
Community, charity, leadership, and a wee bit of tomfoolery. We offer a full-service bar, free Wi-Fi, pull-tabs, live music, and dancing two to three days a week—and there's never a cover charge for members. Our beautiful mahogany bar dates from the 1890s, and we have four big-screen TVs so you never miss a game with your friends and fellow Eagles.
You can get a $5 14-day membership anytime to see if we're a good fit. Or come to one of our quarterly open house membership drives for special pricing. Check our events page for more!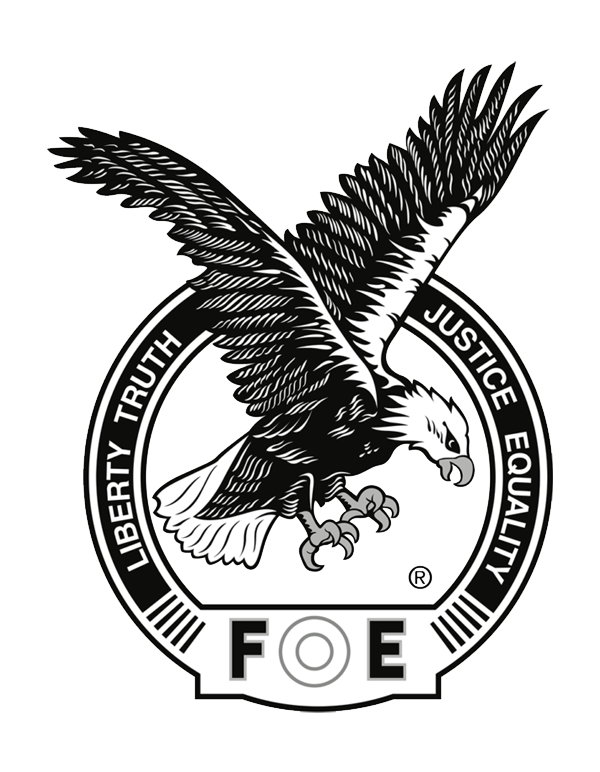 The Aerie
Annual membership is $55 a year.
Traditionally, the Aerie was reserved for male membership. That changed in 2016 when the first woman was voted in. SBE followed quickly by welcoming our first female "brother" later that same year. Aerie Brothers are full voting members with all the rights and privileges therein. The SBE Aerie currently boasts over 400 members.
The Auxiliary
Annual membership is $40 a year.
Founded in 1937, the SBE Auxiliary is a women's-only organization dedicated to home, country, and God. The stated purpose is to support the Aerie in all of their goals, missions, and endeavors. As of 2020, the Auxiliary has a roster of 165 members.
Benefits of Membership
Access to over 1,600 Eagles Aeries across the USA and Canada, some with camping, golf, and more.
Show off your leadership skills by becoming a club officer or trustee.
Volunteer or raise money for the charity of your choice.
Enjoy a full bar, as well as on-site poker, pool, and darts.
Expand your network with our diverse community of local, engaged individuals, friends, and family.
Get on the dance floor or just tap your toes along with live music offered at no charge to members.
Check out our monthly newsletter, The Bay Breeze, for club updates and upcoming events.
Save money hosting your events, with a significant discount renting our upstairs room.
Benefit from a host of services offered by the Grand Aerie including insurance discounts, health care benefits, and travel specials.