SBE Calendar
There's always something brewing at the SBE. Please note which of our upcoming events are members only and which are open to the public.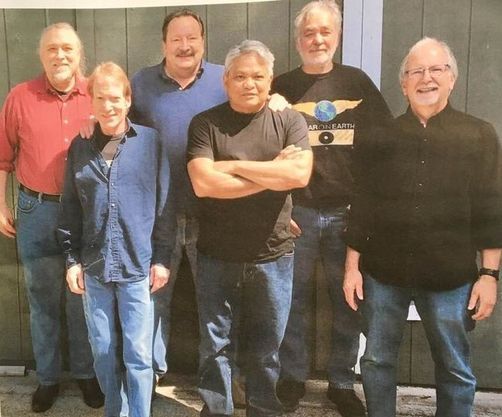 Open House ft. All Stars, No Stripes
September 17, 2021 @ 10:00 am

-

4:00 pm

PDT
On September 17th, Salmon Bay Eagles welcomes back "All Starts, No Stripes" for Dan and Judy's 3rd Fish Friday which is also our Open House Membership Drive event. This means the public is invited to attend for FREE, no membership required.
Enjoy a wonderful meal of fish and chips for $10 while listening to the soul jams of All Stars, No Stripes. Dinner starts at 7pm and the show starts at 8pm. The group features local luminaries Stan Eike and Scott Lind on guitar (two of Dan's favorites}, the legendary Daryl Siguenza on drums, Billy Reed on keys and bassist Howard Hooper.
You know these guys, they've been the House Band since the days of Kevin Wallace and Jimmy Jean Tuttle (who even came up with their clever handle). Raven Humphries, who was a founding member, has since relocated to Idaho, but will surely be there in spirit as this worthy SBE House Band reignites on the 17th of September. Be there!
Share This!